Commercial Fashion-illustration.
Online course by Alyona Lavdovskaya WITH ENGLISH SUBTITLES.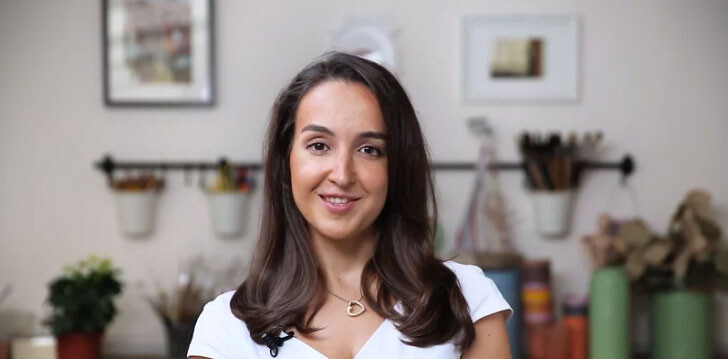 Hi, dear friends! My name is Alyona Lavdovskaya and I am a Fashion Illustrator. I work for the creative department of TsUM (Central Universal Department Store) and draw for Harper's Bazaar, Vogue and Glamour Magazines as well as for websites such as, "Vogue".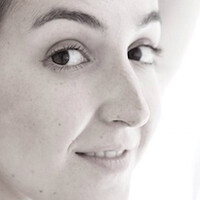 I have been in the fashion industry for more than 12 years already. I studied at The Sаn Francisco Arts College and at NABA in Milan. I started with Gucci, then joined the TsUM's creative department which is where I am currently working now. I produce illustrations for magazines like Harper's Bazaar, Elle, Glamour, Snc, along with Vogue and Dochkimateri websites.
Throughout this online-course I will teach you to create trendy fashion illustrations and help you reveal and accentuate your style. These days the editors and Art Directors of major brands use the format of illustration more often and the illustrators that are skilled in fashion are becoming more prevalent.
We will discover why some illustrators work successfully for glossy magazines, while for others it remains nothing but a hobby? We will explore how to become an Illustrator in demand?
Our online course will give you some practical solutions for these and many other questions.
Let us start with the inspiring theory:
You will see some classical illustrating campaigns of fashion magazines of the XX century.
I will show you historical photos of the great illustrators, such as Gruau, Antonio and Leyendecker.
You will learn classical patterns and methods of hand-drawn illustration with the best images as examples.
I will reveal and analyze my own illustration projects meant for different clients and share my creative method with you.
We'll talk about Harper's Bazaar, Vogue, Elle, and Lancome campaigns. We'll study contemporary projects with examples such as the world's famous brands including Lancome, Jimmy Choo, Prada, Valentino, Mac, Bvlgari, TsUM, Nordstrom, and Selfriges.
We'll talk about the profession of a Fashion Illustrator, bringing on some practical aspects.
And, of course, we will practice a lot:
We will start with human anatomy and some basic methods of drawing a human figure, using a lot of photo references. For your home tasks, you will draw a lot from life including your family and friends.
You will receive a set of varied techniques and patterns which appear most trendy in today's fashion illustrations.
You will discover your individual style and see how you can evolve.
I will ask each student to show me their works, so I can estimate their level and provide advice about what exactly what must be paid attention to. How to keep your original style, at the same time making the picture more fashionable and livelier.
What to expect from the online course?
During the course we will cover the following topics:
The history of fashion-illustration, iconic figures, and historic materials.
Fashion illustration today looking at the European and American market review.
The prospect of the profession's development in Russia and today's trending projects.
Plastic anatomy including basic patterns of drawing the human figure and face.
Creating a basic image of a model for clothing designers.
Drawing a figure: full-face, side-face, three quarter and from the back.
How to place a model for posing: different basic positions of a model for designers.
The main principles of preparing drawn look-books for designers.
Fashion-portrait: Creating a portrait illustration with the help of a photo-reference.
Face-chart: Creating a basic image for make-up sketching for professional make-up artists.
Event illustration: How to draw beautiful fashion-portraits at events.
Coverage illustration: Working at fashion shows, behind the stage and front-row.
Editorial: Glamorous illustrations.
Advertising: Some specific features of making advertising illustrations.
Working with photo-references.
Drawing from life: Why is it important to practice with a professional model, idea, and styling.
Trend-reports: Working with forecast resources (WGSN, Style sight, beauty-streams).
Creative illustration: Developing your own unique style.
Basic principles of creating a portfolio.
Basic ideas of promotion: social networks, online and offline.
My main profession has always been related to fashion business. I studied at The Sаn Francisco Art College, Textile University of Moscow and NABA in Milan. I started at Gucci, then progressed to TsUM's creative department which is where I am currently working now. It was more than 10 years ago, at that time nobody in Russia worked with shop-windows or knew anything about the profession of a Fashion Illustrator, so we had to learn everything on our own.
Today I make illustrations for Harper's Bazaar, Elle, Glamour, and Snc magazines as well as Vogue and Dochkimateri websites. I have worked at several fashion-weeks in Moscow and made some illustrated coverage from the Paris, Milan, London, New York fashion weeks. The latest work was Jean Paul Gaultier Haute Couture show in Saint-Petersburg. I also presented Russia for Lancome, "The Little Black Bottle: 20 Artists, 1 Icon" International project.
Who I expect at my online-course
If fashion is your life, and you cannot imagine yourself doing anything else, and you want to create stunning illustrations, then I am certain that my online course will help you achieve those goals!
I am expecting you at my course if you are:
An illustrator working in the fashion industry;
A clothing designer who wants to adequately show your ideas on paper;
A stylist who wants to illustrate your ideas and images;
An art student who would like to get some extra practical experience from a working professional;
An artist, a graphic artist or an illustrator who wants to improve your skills of drawing the human anatomy.
I still remember my studying experience in Milan. Our teachers were very professional and shared stories of their real projects, which we later could see in magazines. That indeed was motivating!
My online course is based on my practical skills and experience. This is not just a theory, but some aspects and intricacies of the way a fashion illustrator really does the job.
This course cannot be watched merely as a TV-show. You will definitely have to work. Although some of the tasks will be easy, one will have to complete them and show the results all the time in order to get constructive criticism, feedback, as well as some energy and motivation for new challenges
List of materials needed for the course
Paper. You will need usual office paper, technical drawing paper (А4, А3 formats), paper for printer, Lomond matt, Watercolor classic, tracing paper, color paper.
Faber Castell mechanical pencil (lead diameter 0,3 — 0,5 — 0,7 — 1).
Bruynzeel pencils (2В, 3В, 5В),
Thick color pencils.
Brush pens with a sharp flexible end of the PITTARTIST PEN BRUSH (Faber Castell).
COPIC SKETCH markers: basic rainbow colors, 2 shades of beige, 3 shades of gray, black.
Also will need some almost used up markers that barely have any color left.
Color ink.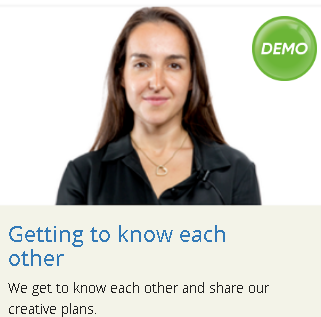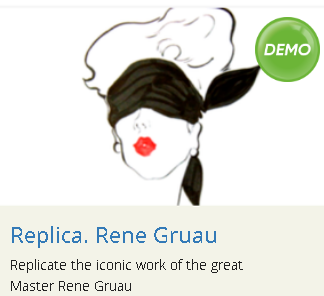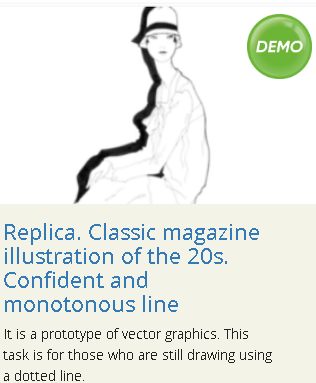 Join the Queen of iPads and the Stylus Pen and discover Digital
Illustration together with Lera Kiryakova with our newest online course: - Digital portraits.