Three online workshops by Pablo Ruben Lopez Sanz
WATERCOLOR RIVERS: — A new series of online workshops presented by Pablo Ruben Lopez Sanz.

Admit it, you can look at the water's reflection endlessly! Only water gives a sense of constant movement in the static and living awe of nature.
We will learn how to realistically draw reservoirs in the urban environment following detailed lessons, created by the Spanish watercolor artist, Pablo Ruben Lopez Sanz. We will focus on the following drawings: Evening Tiber, Sunlit Scene, and Reservoir in the Burgas surroundings.
Pablo Ruben Lopez Sanz shares his watercolor approach -
"Firstly, I look for a captivating landscape. I travel a lot and I try to draw in unusual places. Then I make hundreds of sketches. I search for the right angle and always think about the composition. Afterwards, I sit down in the studio and finalize my drawing with all the details."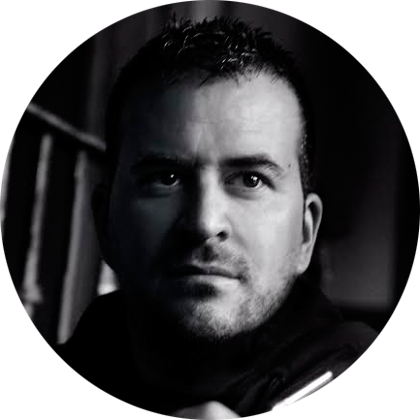 Pablo Ruben Lopez Sanz
Spanish artist,
author of the course
The online workshop program includes:
Learn how to draw the state of the environment through the image of water;

Reveal the secrets of watercolors' relation to water: the pigment's concentration on brushes and the difference in the amount of water on paper;

Pay special attention to coloristic and water drawing features at different times of the day with different lighting;

Draw an evening urban landscape with calm water. Learn how to transmit light through color, draw water surface and reflection, show a state of peace and atmosphere.

Create a landscape using a bright light. Show the composition through the calm state of brightly lit water;


Draw the third etude – a rural sketch supplemented with greenery and a factory. Apply color and pay attention to the tone combinations. Harmonize the provincial landscape and water in the composition.

Master the author's life hacks to draw water in landscape sketches.

The program of the course
The student's watercolor results from an online workshop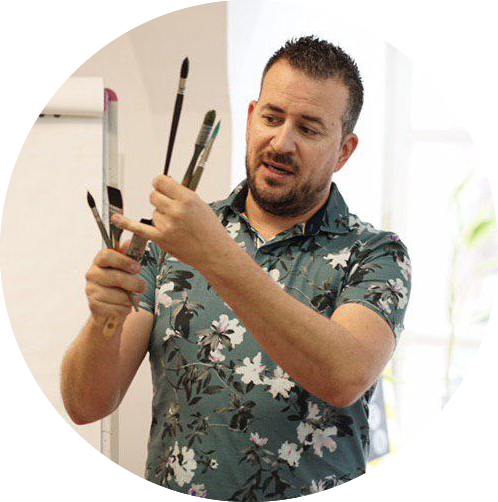 Popular Spanish Artist and Master of Industrial Landscapes and atmospheric water sketches.
His paintings are not bright and sunny, but rather create a cloudy atmosphere, which is not very typical for Spanish people. He mainly incorporates grey-blue colors. The artist believes that the most important part of the drawing is the composition, even more than the subject of the color. The watercolor artist prefers to draw urban and industrial issues.
Watercolor landscapes by Pablo Ruben Lopez Sanz
Who will be interested in this course?
These lessons are appropriate for any student regardless of what level you are on. Beginners will master the main techniques needed for drawing water and the reflections thereof. More experienced landscape artists will gain some interesting skills in using unusual color palettes and will be introduced to the innovative watercolor techniques of Pablo Ruben.
Paper
Watercolor paper 100% cotton, 300 gms (recommended brands: Arches, Saunders);
Watercolors

Watercolors in tubes. The Master uses '"Daniel Smith". It is possible to substitute it with similar tints from your usual watercolor palette: Ultramarine Blue, Indigo, Cerulean Blue, Cobalt Teal Blue, Sepia, Pyrrol Orange, Opera Pink, Transparent Red Oxide, Buff Titanium, Hansa Yellow Deep, Titanium White, Yellow;
Brushes
Brush «Petit Gris» (small and middle-size);
Round synthetic brushes: middle and small size;
Flat brush;
Brush with long fibers;
Additional materials
Pencil В, НВ;
Soft eraser, kneaded eraser;
Plastic palette or porcelain saucer;
Container for water.
Pablo Ruben Lopez Sanz workshop in
KalachevaSchool