Despite any individual differences among us, we all often succumb to misconceptions. These mental traps significantly slow down the results in studying. There are three the most common silly mistakes that should avoid any beginner in watercolor and pastel drawing. Notice if you have any of them to take into account the appropriate solution.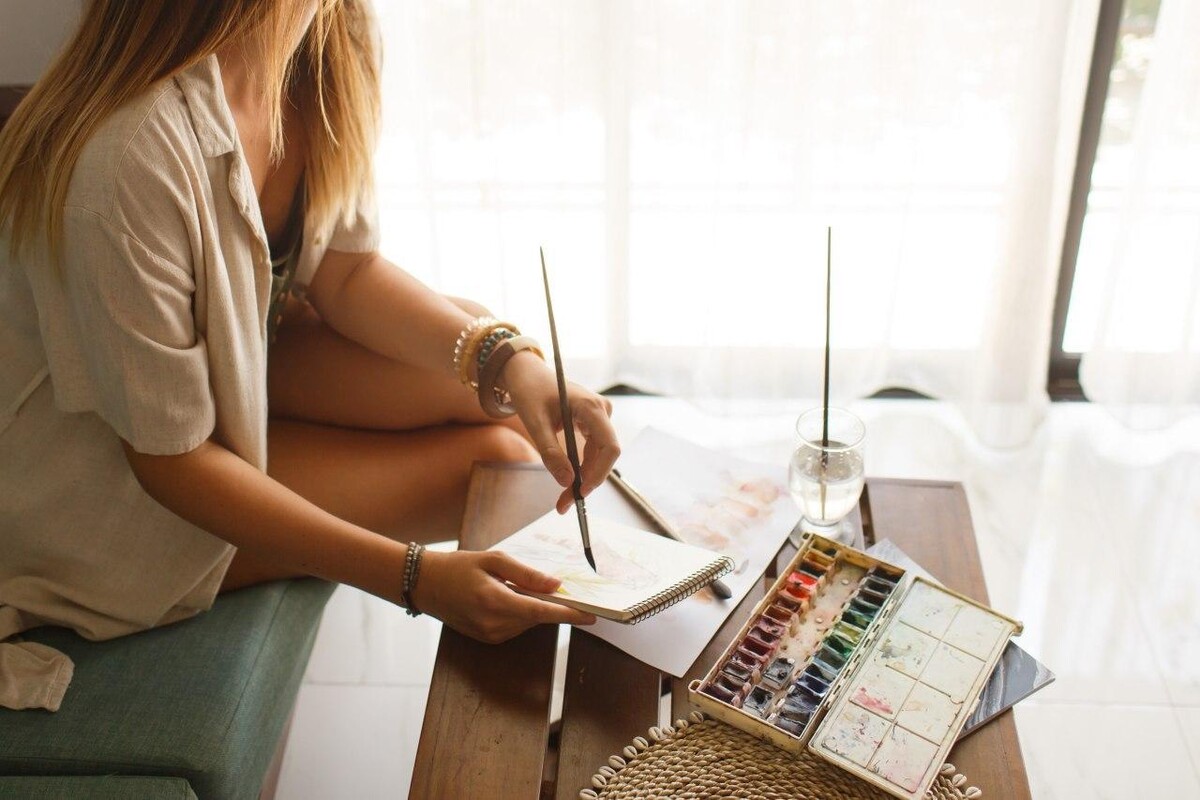 Mistake №1
Free YouTube classes of watercolor
Problem

The abundance and availability of teaching materials about watercolor techniques on the web is dizzying. When the decision comes to learn, often a novice refers to a bunch of free YouTube videos. This is a trap! A large quantity of information negates its value. Often those lessons are not reliable. They are aimed to sell and to promote products. Also, any beginner needs an individual approach. Otherwise, the first experience would bring ineffective practice and disappointment.
Solution
Subscribe to trustful online courses in watercolor rather than pumping up hundreds of free classes.
Mistake №2
Self-doubt about your pastel drawing
Problem

Often there is a thinking, that art is beautiful in everything and at any stage. Now, you try pastel drawing and discover that something is different from expected ideals. In this case, most of beginners notice dissolving enthusiasm. It is better to realize, that at the start any composition is not perfect. There is no definition of right or wrong. Any work could be crooked, rough, and dirty. This is time to improve the next steps to achieve the desired results!
Solution
Join online classes for beginners of pastel drawing. The professional teacher knows how to set up the right mood and to relax in order to open up your fullest potential.
Mistake №3
Giving up painting lessons
Problem

Yes, some novices struggle alone to start learning painting. They find excuses and procrastinate the study. It's much easier to set something aside, even though there are good intentions. However, most of the time, a person will never go back to unaccomplished artwork. Sixty percent of autodidact students do not complete their learning or get an insufficient amount of study hours. This happens, when a wrong path has been taken without professional guidance.
Solution
In that case, it is recommended to take the course of individual classes at the initial stage. This will allow a beginner to accomplish faster any goal, to acquire more inspiration and pleasure from painting.
Artists wonder how to improve their style. It is better for them to work faster and to complete the artwork at one's ease.
Besides the fact that painting is a popular hobby, it is also proved to show positive effects for a brain's work.
In this tutorial we will learn to work with pastels, ensuring the correct application of pigments, coupled
with the proper way of layering.