A professional approach guarantees to accomplish an impressive artwork of pastel painting. Make sure to follow competent advice before the start. The tools and space should be set accordingly for fruitful and safe outcomes.
Pay attention to 5 top tips of a school's experts https://kalachevaschool.com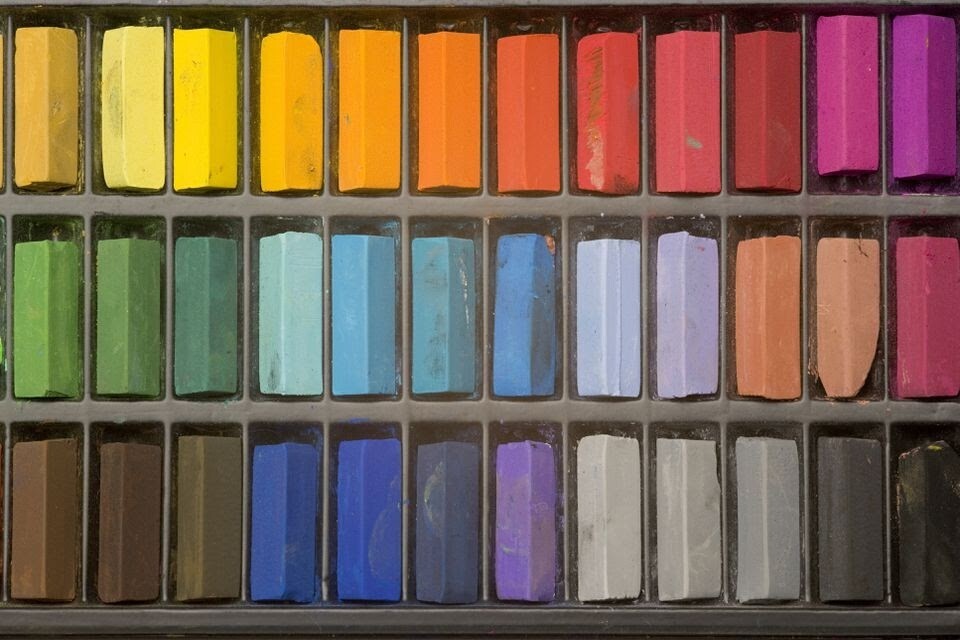 There are a variety of pastels in the market. Study their features before getting engaged with the first experience. Soft pastels are easy to blend. They have a buttery and rich texture. Pencils and hard pastels are used for adding details. Oil pastels are less smudgy and opaque compare to soft ones. If you want to have tidy effects with no mess, then, water-soluble pastels could be a perfect choice.
It is advised not to use smooth paper because the pastels won't apply graciously. Consider that conditions for the best choice of the paper include its texture, acidity, and pH-level. The best surface for pastel artwork is sandboard, canvas, watercolor, and pastel papers. Too much of acidity and non-neutral pH cause the change of color or cause some imperfections.
Any work implies compliance with safety measures. It is important to store the pastels in a dry and safe place to avoid their breakage. You can use special gloves while blending the pastels. Also, avoid breathing particles, do not blow at the pastel dust. Work with a vertical position of canvas to drop down the dust to the easel ledge. When framing a pastel painting, there must be a space between the artwork and glass.
Be aware of the basic techniques for holding pastels. The first one is drawing with the end when a painter holds a pastel-like a pen. Therefore, the resultant line depends on a gesture. The second technique is drawing with the edge of a pastel. Using the side part of the stick allows creating a large block of color.
Another method called hatching and cross-hatching. Drawing with close parallel lines is hatching. When there are two sets of the perpendicular line, it is a cross-hatching.
A set of tools and methods are available for mixing. The traditional technique is blending with a finger or on a side and a hand. For more clear results other tools are applicable such as torchon and paper stump, cloths, putty rubbers, and cotton wool. Scrambling pastels allow reaching vibrant colors. It especially works with soft pastels. Scrumble, apply a layer, fix, and drag to create a covering of the new color. Feathering is like hatching with short strokes. This technique serves for color mixing for the effects of light, scales, and fabric.
Dusting is a good alternative to scumbling. It could be achieved by scraping the stick's surface to make some dust. The knife should be clean and the painting situated horizontally.
Artists wonder how to improve their style. It is better for them to work faster and to complete the artwork at one's ease.
Besides the fact that painting is a popular hobby, it is also proved to show positive effects for a brain's work.
In this tutorial we will learn to work with pastels, ensuring the correct application of pigments, coupled
with the proper way of layering.